It's one thing to visit the best restaurants in Singapore and perhaps attend one of the annual food festivals, but you should also check out food hawker centres on the island. There is nothing quite like experiencing an open air market of food vendors where you can pick up all kinds of great dishes to eat. Would you like to learn not only about some of the best food hawker centres in Singapore but also the best dishes they are known for? Here are five of them.
The Maxwell Food Centre is located at 1 Kadayanallur Street. Chicken rice, carrot cake and fried banana fritters are just some of what's served up at this establishment. How do those sound to you? You are going to find a ton of food options, and Tian Tian is a dish you definitely want to make room for according to the reviews. People also rave about the Zhen Zhen Porridge. Just a visit to this one food centre is going to give you a solid idea of what the food is like on the island of Singapore. Yet you have plenty more places to visit.
The next top hawker centre to visit in Singapore is the Adam Road Food Centre in Bukit Timah. Located at 2 Adam Road, this food centre is said to be a wonderful experience. Prawn Noodles are said to be one of the best dishes to try. Just like the Maxwell Food Centre, the Adam Road Food Centre is also known for its carrot cake. The Adam Road Food Centre is an older and more well-established place, and you are going to love the culture that you find there. According to reviews, you might want to stop by this area if you are planning on a trip to the Botanic Gardens.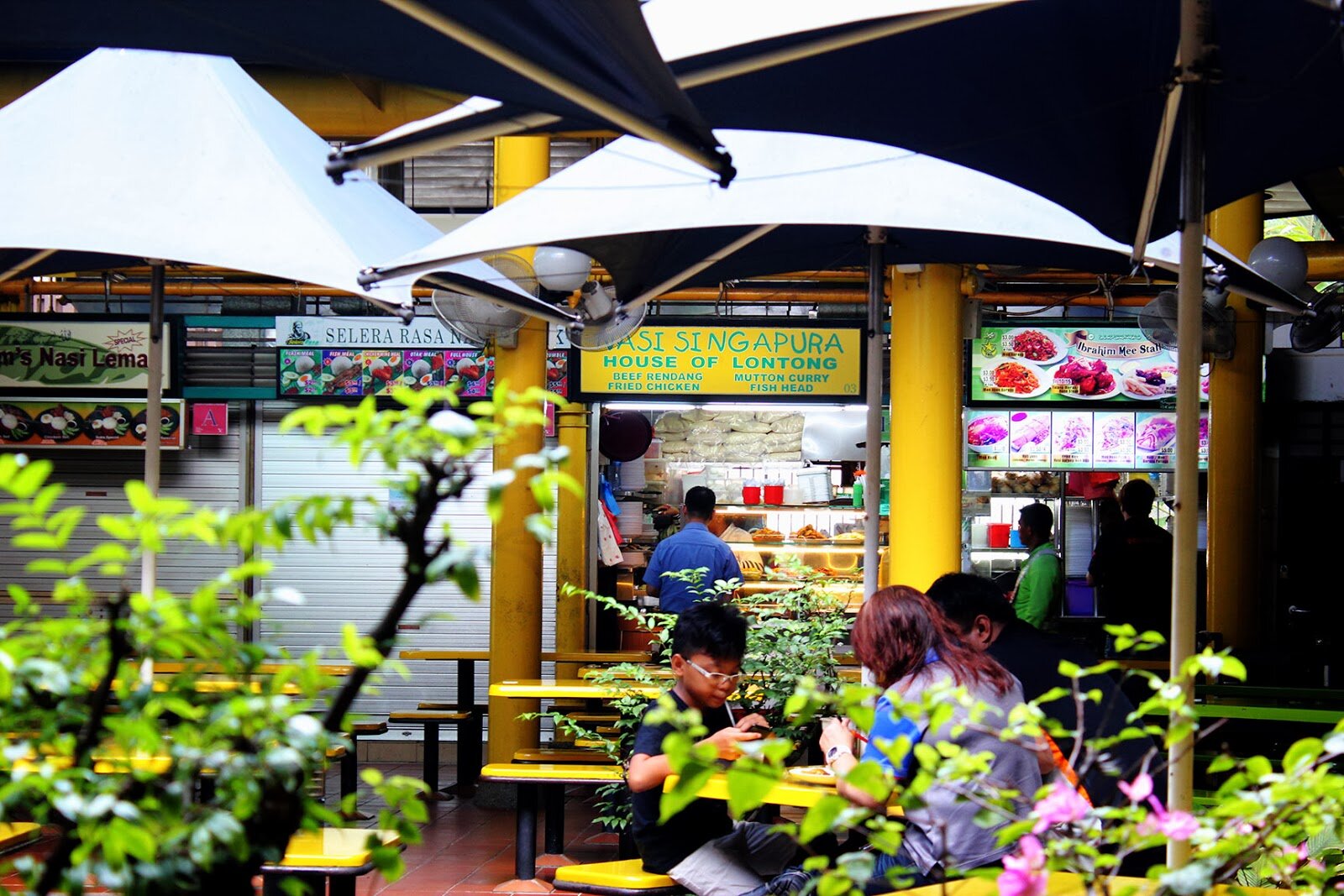 If you're not yet familiar, the Botanic Gardens are one of the top attractions on the entire island. They highlight the beauty of Singapore, and the flavor of Singapore is highlighted by all of the wonderful hawker centres. 178 Lor Mee is one spot you definitely have to visit for some delicious food. Why? You have to try one of the signature dishes, shark meat fritters. Have you ever heard of such a thing?
Are you ready to try out another food centre? The Tekka Centre in Singapore is located along Serangoon and Timah Roads. Have you ever tried marsala tea? The donuts, garlic naan and other great foods you will find make this hawker centre a great place to visit. Not only are you going to get to eat well, but you can count on great food, too. As a matter of fact, reviews mention that you can also expect affordable prices, which is great for getting to eat more. People say this is where to get some of the best Indian food in Singapore, too, as the centre has more options for that specific cuisine than any other centre on the island.
Lau Pa Sat is a hawker centre, but it is also described by some people to be a more sophisticated food court. It all depends on perspective I suppose, but either way, it a great place to stop by. Imagine all the great food that is going to be served up at that hawker centre, which is located at 18 Raffles Quay Telok Ayer Festival Market. As a matt of fact, you have all kinds of great places to stop by as you get ready to visit these five hawker centres that were mentioned. They are some of the best, but there is still much more to experience in Singapore.